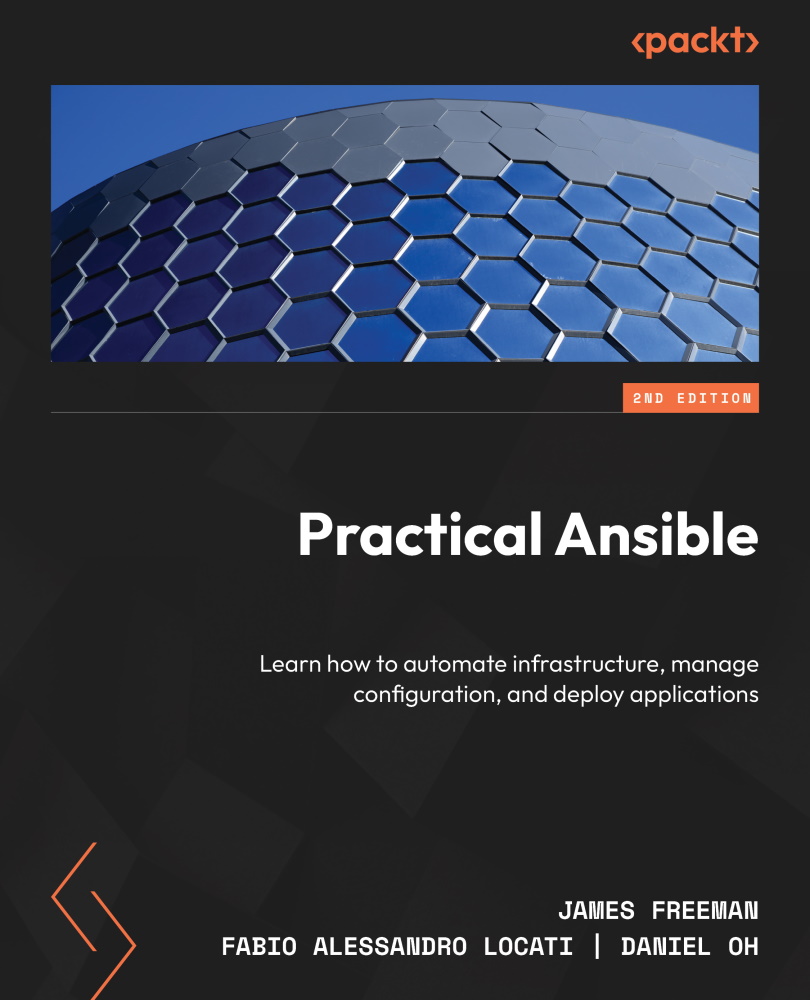  Published on September 29, 2023
 Authored by James Freeman, Fabio Alessandro Locati, Daniel Oh
 Published by Packt Publishing Limited
Ansible empowers you to automate a myriad of tasks, including software provisioning, configuration management, infrastructure deployment, and application rollouts. It can be used as a deployment tool as well as an orchestration tool. While Ansible provides simple yet powerful features to automate multi-layer environments using agentless communication, it can also solve other critical IT challenges, such as ensuring continuous integration and continuous deployment (CI/CD) with zero downtime. In this book, you'll work with the latest release of Ansible and learn how to solve complex issues quickly with the help of task-oriented scenarios.
Read More


Buy it on Packt


Buy it on Amazon

